Who does not want to be on the spotlight among the realties and friends? There might be times when you visit certain houses of the near and dear ones who have extremely profound decorative skills. Utilizing such beneficial decorative skills, they successfully turn their interiors and exteriors of the home into a paradise worth visiting. If you wish the same for your place then focusing on the exterior lawn decors might you're your place slightly differently decorated from those of others'.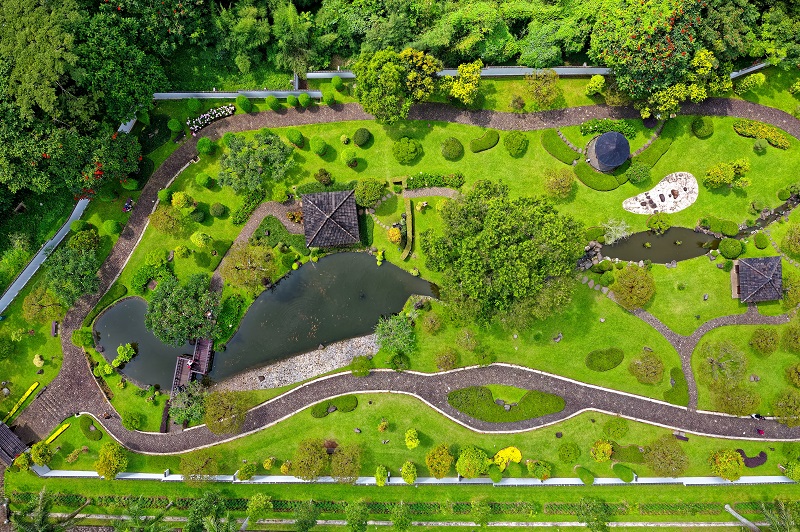 One of the best options which you can opt for while getting your hands on the best decorative plans is by taking some vital steps towards landscape design ideas. In simple words, diverting away slightly from the general rush of people, if you develop an extremely beautiful landscape design in the lawn and backyard, then hinges might indeed go very well for your house. Reading the following article.
You can develop necessary ideas which you might need to follow in the long run for landscape design:
Concept
There is a basic concept of yard designing followed by experts, which is based on the microclimate created in your lawn or yard. Well based on the amount of exposure to the sun, shades formed, length of sun, etc. microclimates are created in small spaces, which are again kept in mind while creating landscape plans.
There are four categoric divisions of microclimates:
Full Sun,
Partial Shade,
Shade,
Deep Shade
Now the plan and landscape design suitable for a lawn that receives optimum sunlight and minimum shades need to of a definite style differentiating from that which has more of a shady microclimate. Besides that, the topography of a piece of land is also a primary consideration while designing its landscape. This includes various details like elevation, the slope of the land, drainage scopes and provisions, etc. an expert landscape designer pays devoted attention to fixing topographic issues which can hamper drainage, cause water stagnation, etc.
Plan as per Family Involvement
Every family is different and so is their approach to using a lawn, garden, or yard. While some families are activity freaks, with pools, barbeque zones, and outdoor play areas crafted in landscapes, there might be others who simply like to be in the lap of nature while in the garden. However, families with pets as members have different requirements altogether sometimes. Multiple factors can influence the desired landscape design of a residential yard or lawn:
Play area for kids in the family
Activity and free zone for pets
Pool area
Poolside activity area
Garden and fountains
Sculptures and artefact designs
Outdoor sitting area
Pavements and driveways
People tend to have different ideas, and requirements when it comes to using their gardens or designing them. It is up to a landscape designer to implement them accordingly and bring them to reality.
Integrating Themes
Every house is different in terms of design, style, visual appeal, and architecture. A landscape that inevitably adds to a property's beauty and compliments the constructional element of the house can elevate the appeal of a house overall. Incorporating a theme into a landscape can enhance its elemental appeal and add to complement a property altogether. Deciding on a particular theme helps you to move and work on a design plan further with an enhanced and clarified vision of which type of artefacts to instil:
Plants as per the theme
Artificial waterbodies or fountains
Structures and sculptures
Geometric patterns in landscapes
Use of colours and tones
Use of tiles or concrete, granite, etc for pavements
Siting area designs
Now as everyone has a different requirement and opinion about their home landscape, as a client it is a priority and inevitable part of landscape design planning that you discuss your requirements and ideas with your landscape designer.
Budget
Whether it's building your house or planning and stylizing your landscape, the primary thing to determine and plan upon is your budget. It is a fact that dreams and desires are known with no financial barriers, but in reality, you need to stay within your pocket limits. So, while planning for a landscape with professionals make sure you do not miss out on discussing about your budget, maximum limit of your budget and you can also discuss on timeline required for the project.
Since, landscape design planning does not start away just like that, it involves different stages of consultation, site analysis, site measurement, client discussion, plan overview, plan discussion, timeline management and so on, you need an expert who can provide you quality time and dedication to plan and decor your dream lawn or yard landscape design.